ArtistWorks Review
The interesting ArtistWorks different approach in learning guitar online explained

BY JAMES DELANEY
22 NOVEMBER 2021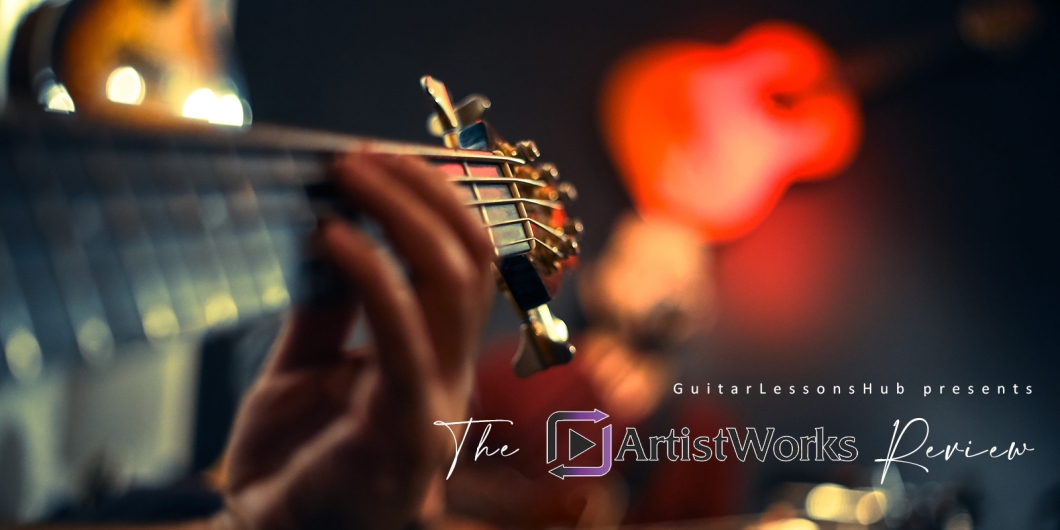 Table of Contents
[Show]
ArtistWorks is a newer and fresher platform to learn how to play guitar online, established in 2008. They have a different approach than the other sites in our rankings.
Instead of joining a platform with hundreds of courses and guitar instructors, here you can choose your favorite style or a specific instructor.
If you're interested in rock guitar, then you can choose Paul Gilbert's class. If your favorite genre is jazz, then it's very simple: you will sign up with Dave Stryker's program (or Martin Taylor, who is responsible for the "Fingerstyle Jazz Guitar" module). For blues, you have nothing to do but choose Keith Wyatt. You have also other styles to choose from, like bluegrass, acoustic guitar, classical, or electric country guitar. Each class goes through all the stages, from the fundamentals, passing through the intermediate, and ending with advanced guitar lessons.